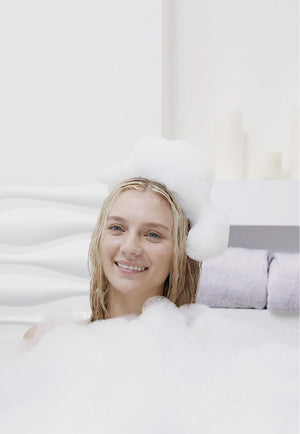 Breathe New Life Into Your Hair With Eluxe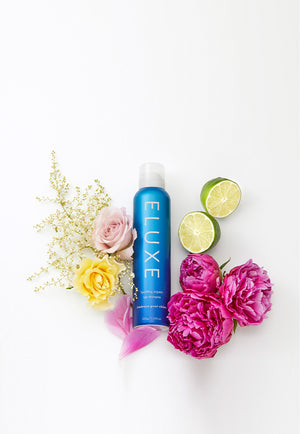 Smoother, Silkier, Healthier Hair Is Just A Shampoo Away
Dermatologist recommended
Paraben-free
Artificial colorants-free
Synthetic cleanser-Free
Sulfate-free
UV absorber-free
Chelating agents-free
Silicone-free
Mineral oils-free
Cationic surfactants -free
Synthetic preservatives-free
Titanium chloride-free
Tar dye-free
Nano materials-free
Why Choose ELUXE?

ELUXE Hair Oil
Add Shine
Improved Detangling
Strengthen
Eliminates Frizz

ELUXE Conditioner
Hydrates, Moisturises
Repair Damage, Split Ends
Intense Conditioning
Anti-ageing, Adds Volume

ELUXE Sparkling Organic Spa Shampoo
UV Protection
Adds Volume
Prevents Losing Volume
Improves Scalp Condition
Join the thousands of thrilled women who have regrown hair and changed their lives with ELUXE
ELUXE's world-class carbonic acid concentration is your stepping stone to stronger, healthier hair. Simply use it once daily to create a healthy, nourished environment on the scalp for hair to grow stronger. Formulated with 9 ingredients that help promote hair growth, 2 ingredients for hair shine, and 3 for improving hair texture so you can achieve your best hair yet.

This unique sparkling foam sparkling shampoo by ELUXE is easy to use. Just wet your hair, apply the shampoo and rinse. My hair feels thicker, smoother and shinier just after one use.
Nicole - Using Premium Triple Support


Loving "Eluxe Sparkling Organic Spa Shampoo and conditioner. It's leaving my hair super nice and shiny, also gets rid of all the frizz. It's so easy to use and feels so light!
Anna - Using Hair Care Combo


I'm just one wash, my hair felt amazingly smoother, super clean, shiny and gave the right amount of volume I needed! This is the first foam shampoo I've tried and now I'm obsessed!
Hannah - Using ELUXE Sparkling Organic Spa Shampoo

Like It Or Not, Your Locks Are Your Look.
Our hair drastically impacts the way people perceive us and treat us – even if they don't realize it! Just like yellow teeth or a poor complexion affects our outward and inward perception, the health of our hair works the exact same way.
Today, it's not just men going bald. As a woman, you might feel cheated by your genetics when you start seeing clumps of hair in the drain – but it doesn't have to be this way.
The Team Behind The Clean
We're passionate about helping people not just look their best, but also feel their best… all with the least amount of effort possible.
When we started developing Eluxe, we set out to create the hair growth shampoo that we wish we could have found. Something safe for all types of hair and all types of people: an all-in-one solution that can give anyone a boost of nutrients and cleansing power to their scalp.
We wanted it to be soft but tough. Something that's easy on skin and has no risk of irritation, but also devastatingly powerful at scrubbing away gunk and letting hair follicles get to work.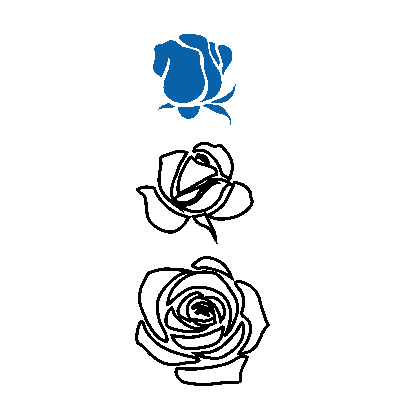 1
Scalp Health Is Hair Health
—And Eluxe Delivers
Eluxe works by gently nourishing the scalp to prevents hair loss, and naturally creates more volume in your hair while also fighting back against itchy scalp, or damage from the sun, dye or heat.
The power lies in Eluxe's soft but penetrating microbubbles that are able to cleanse the entire hair, starting all the way at the root.
Grime, sweat, dirt, and dead skin cells are flushed out, giving hair the space it needs to grow thick, strong hair, regardless of your hair type or history.
With regular use of Eluxe, even the most damaged hair literally bounces back to life, energized and revitalized. Voluminous and effortlessly healthy, it won't long until your hair becomes your best feature… and you'll love to show it off!
2
Nothing But Organic,
Harmless, Nature-Made Ingredients
Eluxe doesn't contain any parabens, sulfates, synthetic colors or toxins. We're proud to make Eluxe with nothing but all-natural ingredients and natural essential oils. With deliciously powerful ingredients like avocado oil, rosehip oil, green tea extract, antioxidants, and japonica, Eluxe gets to work after the very first use to empower hair at the deepest levels to be more resilient, thick and full.
The powerful cleansing power also comes from the Nobel Prize-winning discovery of fullerene, a powerful way to arrange carbon atoms into a sphere so they work as a lubricant on a microscopic level. This is how Eluxe is able to scrub so deeply without relying on damaging or toxic cleansers.
3
The Secret Ingredient:
Your Own Natural Blood Flow
Most people have no idea how important healthy blood circulation is for hair health.
Every part of the hair is affected: without healthy oxygen being constantly delivered via the blood, the quality, sheen, and growth rate of the hair all suffer.
ELUXE has been shown to nourish the root of the hair at the deepest levels by encouraging blood flow, repairing damage that could have been ongoing for years.
But it's not just about circulation, it's nutrient delivery, too.
ELUXE helps the entire ecosystem of hormones and vitamins stay stimulated in the scalp, which maximizes hair growth speed and grants hair a more youthful, resilient appearance and feel.
We hate bragging.
So we'll let some of our users do it for us:

I had struggled with my damaged hair, hair loss for few years. but all my hair issues has solved just by switching to this top-notch carbonic acid shampoo and rejuvenate conditioner! ELUXE for life!!

Alice
This unique sparkling foam sparkling shampoo by ELUXE is super easy to use. My hair feels thicker, smoother and shinier just after one use. I even got more voluminous hair than ever before!

Rebecca
I finally found a way that actually keeps my hair looking thick, smooth and feels soft the whole day!
Thanks to ELUXE, my scalp is always refreshed and completely cleaned every time I wash my hair!

Hanna
Give Yourself The Gift Of Healthy Hair
Don't wait another day to finally reclaim a stunningly healthy and powerfully nourished head of hair.