What ELUXE Users Are Saying:
Have Committed To
Everyday ELUXE Use
Found ELUXE To
Be Effective For Them
Said They Found ELUXE To
Be Full Of High-Quality Ingredients
Enjoyed The Smell and
Texture of ELUXE
Results: What to Expect
This three-part set gently clears out dirt, sweat, and grime from the roots outward. The secret behind this deep, penetrating cleaning power is carbon microbubbles. These microscopic bubbles act like tiny brushes that use friction to break off and break down anything clogging the follicle or impeding hair growth. With the area around it cleaned out, the hair intakes nutrients with ease and finally has the physical space to grow. The result is hair that quickly becomes healthier and stronger, regardless of previous damage or thinness. It's an organic solution that works for any age or hair type!
What makes a premium support kit so special?
1.Organic Ingredients, Incredible Results
We're proud to keep all of our formulas free of parabens, sulfates, synthetic dyes, or toxins. Instead, we use pearl proteins to stimulate keratin production, giving your hair the nutrients it needs to naturally become lush, nourished, and beautiful. Plus we use fullerene as a health accelerator ingredient, helping bodies absorb even more nutrients from shampoo and essential oils.
2.Restore Health From Every Angle
With a shampoo offering 14 additive-free ingredients and a host of powerful essential oils, your hair will quickly get the nutrient injection it needs to look its best and be its healthiest.
ELUXE leverages the Nobel-winning of fullerene, a specific type of carbon molecule shaped like a ball. When delivered in a shampoo, these tiny bubbles wipe away grime and dirt while improving nutrient delivery on a molecular level.
3.Bring Growth And Shine Back To Your Hair
With ELUXE, bring healthy growth and shine back to your hair in just minutes a day. Between all three solutions, prepare for a cleaner feel, stronger follicles, and an overall more healthy, robust head of hair.
4.Achieve A Natural, Head-Turning Shine
Enjoy a rush of pomegranate and baobab oil: two potent but all-natural ingredients that quickly absorb into hair to give it a silky smooth, touchable texture.
The ELUXE Difference: Step by Step
Step1.
Wet your scalp with warm water and pour a small pool into your hand. Massage gently into every area of your scalp then rinse.
Step2.
Follow up with ELUXE conditioner to hydrate, repair, and protect from further damage. For even deeper repair and benefits, check out ELUXE repairing hair oil.
Step3.
Next, massage in the ELUXE Elegant Repair Treatment Hair Oil to treat split ends, eliminate frizz and hydrate your hair back to health.
★In just 2 to 4 weeks, you'll likely notice less breakage and fewer split ends.
★After 8 weeks, enjoy a huge reduction in frizz and a huge boost in shine and overall health.
After just 1 to 2 months, ELUXE users reported:
● A smoother, more oil-free head of hair
● A decrease in itchiness and irritation
● A decrease in dandruff
● Better, healthier scalp moisturization
Haircare Without the Chemicals
Prepare for an organic haircare experience that's especially formulated to address every part of hair – from the follicle to the tip. Strong, shiny, smooth, voluminous hair is not just possible, it's inevitable… all from just using ELUXE like any other shampoo for just minutes a day.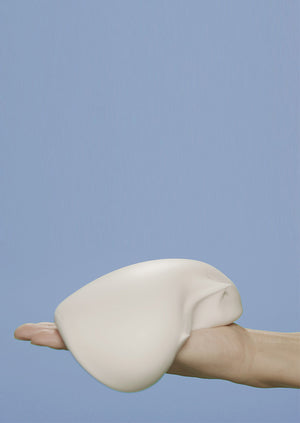 Shop Now & Enjoy Thicker
Younger Looking Hair!