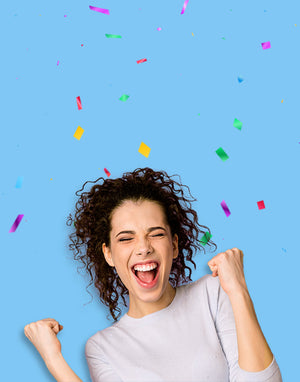 Get Smoother, Stronger, More Resilient Hair With ELUXE – 50% OFF
See it work:


Here's how ELUXE dramatically increases hair health
and overall aesthetic appearance:

I finally found best way to actually keeps my hair looking smooth and feels resilient the whole day!
Thanks to ELUXE, my scalp is always refreshed and completely cleaned every time I wash my hair!

Hanna
The unique carbonated foam is incredible! It's super easy to use hair feels thicker, smoother and shinier just after one use. I even got more voluminous hair than ever before!

Rebecca
I had struggled with my damaged, brittle hair for few years. but all my hair issues has solved just by switching to this top-notch carbonic acid shampoo and rejuvenate conditioner! ELUXE for life!!

Alex
Dermatologist recommended
Paraben-free
Artificial colorants-free
Synthetic cleanser-Free
Sulfate-free
UV absorber-free
Chelating agents-free
Silicone-free
Mineral oils-free
Cationic surfactants -free
Synthetic preservatives-free
Titanium chloride-free
Tar dye-free
Nano materials-free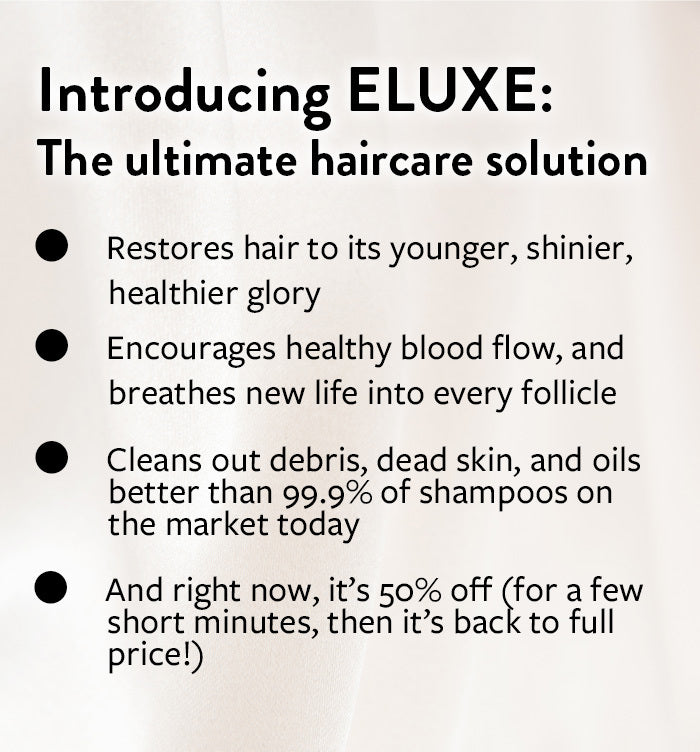 The ELUXE Breakthrough
What we do different:
The Secret To Scalp And Hair Rejuvenation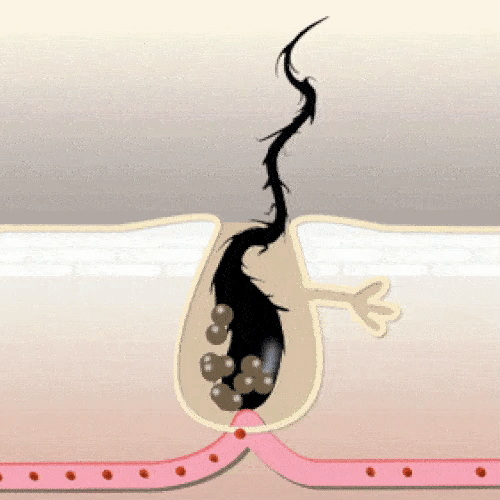 ELUXE utilizes a special carbonation process to clean deeper than most people have ever experienced in their lives. The micro-bubbles in ELUXE are so small that they can flush out skin cells, dust, oil, makeup, sweat, and any other kind of gunk that finds its way onto your body. And when all that grime is released… your hair is rebuilt. The scalp becomes nourished.
That means no more:
・frizziness,・dandruff,・itchy scalp,・sun damage,・dye damage,・or heat damage.
Organic All The Way Down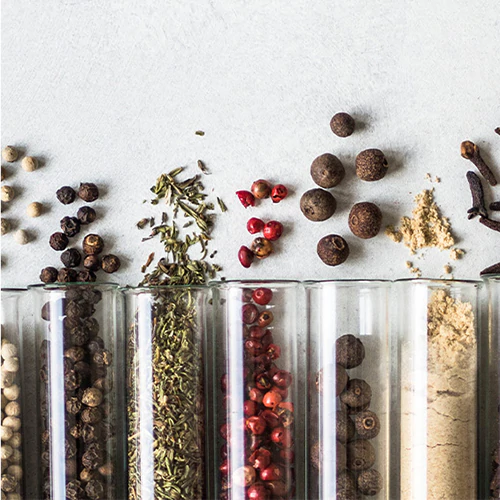 ELUXE is made from 100% organic ingredients like avocado oil, rosehip oil, antioxidants and green tea extract.
You won't find any parabens, sulfates, synthetic colors or toxins in our recipes, now or ever.
ELUXE is so powerful because of a Nobel Prize-winning discovery called fullerene, a unique and powerful way to arrange carbon so it works as a microscopic lubricant for tiny particles on your scalp.
Fullerene flushes them free more naturally and more effectively than corrosive chemicals, for a natural, non-irritating clean that's fresher and deeper than ever.
Reactivate Your Own Natural Nutrient Delivery System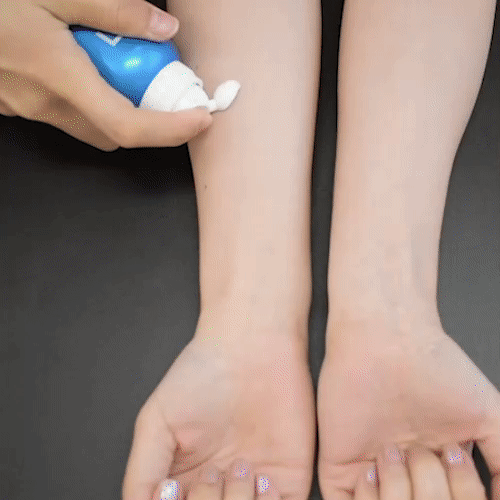 Blood circulation is critical to hair health. Without it, follicles can't get the nutrients and oxygen they need to grow at a healthy rate and repair damage.
ELUXE has been shown to increase blood flow at the finest levels, restoring hair's sheen, growth rate and overall health.
Because by circulating blood, ELUXE helps nutrients and hormones make their way to the scalp to give hair a more youthful, resilient appearance and feel.

Regrowth… Beauty… And A Newly Revitalized Head Of Hair… Are Just A Click Away!
The effects of ELUXE are immediate and you'll notice improvement before your eyes in just days.
It's not a treatment or medication. It's a return to the natural, beautiful hair that's just been waiting to be released.
Most women have follicles that have been starved of nutrients and blood flow for years, but with Nobel Prize-winning science alongside a powerful formula of essential oils and antioxidants, the damage can be undone.
ELUXE's microscopic carbon bubbles dislodge and dispose of grime and debris at a level other hair products can't even come close to, freeing up the scalp to work as intended and return it to its full health.
Try ELUXE today and see the difference!