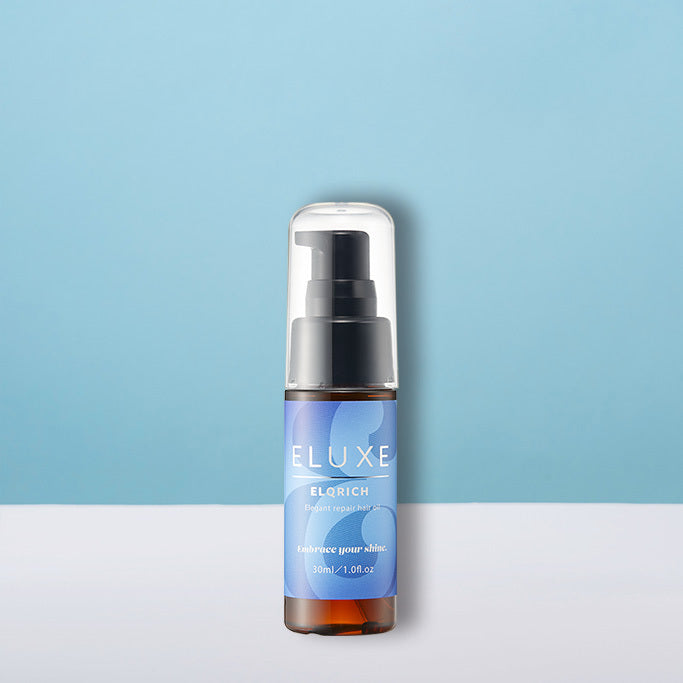 ELUXE Hair Oil
$65
ELUXE Elqrich is repairing Hair Oil with a concentrated formula designed for hair growth and to get frizz-free hair. It can treat split ends, dryness, frizziness, and makes your hair smooth and shiny. It protects your hair from pollution, heat, and other external damage. ELUXE Elqrich has compounds like, Erucalactone reduces frizz and prevents tangling; Fullerene moisturizes your hair, and protects hair from UV rays; 19 other natural ingredients with four organic oils to revitalize hair. Ways to apply ELUXE Elqrich is to gently towel dry your hair after the shower and apply the oil on your hair in small dabs. Make sure to coat your hair tips to avoid split ends, blow dry on low or medium heat, and your hair is ready for the day.

✔︎Hydrates ✔︎Moisturises ✔︎Intense Conditioning
✔︎Repairs Damage ✔︎UV Protection ✔︎Strengthens
✔︎Eliminates Frizz ✔︎Improved Combability
✔︎Safe for sensitive skin ✔︎For all hair type ✔︎hair serum ✔︎Hair Oil ✔︎Detangling ✔︎Shine Enhancing "